close
What are you looking for ?
ISS intervenes upstream to protect particularly vulnerable minors in this region, which remains a significant departure point for young people fleeing poverty or conflict.
We have created and continue to coordinate the West Africa Network for the protection of children (WAN), allowing us to support migrant children by bringing together relevant local groups which are working to defend the rights of these child migrants.
To reach this goal we undertake different levels of action:
We involve government members of the Economic Community of West African States (ECOWAS) and its Commission so new legislation is established for child protection in the region,
We develop protocols and provide courses to local organisations to help them take better charge of unaccompanied minor migrants,
We support children with their future plans and families with developing their earning potential to improve their situation in the community.
The network is coordinated by ISS West Africa.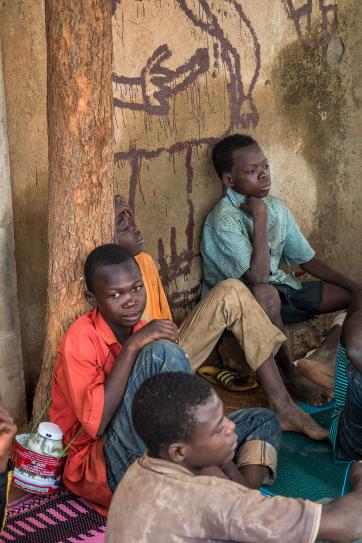 Identifying at-risk children,
Looking after children in an emergency,
Assessment of the child's personal situation,
Assessment of the child's family situation and environment,
Alternative child placement outside the family,
Child social, educational or professional reintegration,
Monitoring after the child returns to their family and/or community,
Supporting parents and the community with developing earning potential.
1475
children and youngsters cared for
256
professionals receiving a training in Child Welfare